about chadwick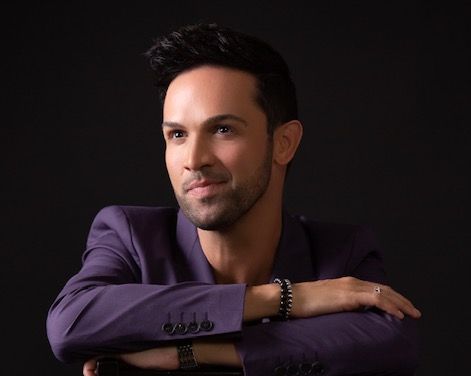 Singer, songwriter, horseman
Chadwick Johnson is a singer/songwriter who approaches the craft as a storyteller, creating soul stirring compositions that unearth the complexities of the human experience. 

Chadwick has collaborated with some of America's most celebrated icons including legendary producer, David Foster. 
In live performances, he has shared the stage with such music icons as Olivia Newtown John, Katharine McPhee, and Susan Anton.

Performing both nationally and internationally, Chadwick's shows have been enjoyed at prominent venues including performances at Feinstien's at Vitellos, The Purple Room, and the prestigious Smith Center for the Performing Arts where he recorded his 2018 live album, 'Live In Las Vegas'.
Chadwick was recognized with the Hollywood Music in Media Award for "Song Of The Year".
​In 2016 Chadwick released his critically acclaimed single 'Remember Love', co-written with Hollywood actor/ songwriter Kalani Queypo, about the haunting effects of Alzheimer's from the perspective of a loved one.  Proceeds from this song are donated to research for brain health.
Chadwick's album, 'Stormy Love' was released September 25th, 2019. The first single off the album is an original song entitled, 'Addicted' featuring Grace Kelly on Saxophone.  Chadwick and Grace interact with a soulful banter as they bring to life the feelings of trepidatious excitement one feels when finding themselves "addicted" to a new love. 
In his personal life, Chadwick is a horseman. He enjoys training horses and competing as a Team Roper in Rodeo events. 
Chadwick keeps true to his heart and continues to impassion his audience with the soul and sincerity of his music, while remaining on the cutting edge of the entertainment industry.
Chadwick's music can be found on iTunes, Amazon, Spotify, YouTube.